Elite Physiotherapy Clinic
Elite Physiotherapy Clinic is located in Burlington, with dedicated staff members. Our office is situated on Mainway, making it commonly frequented spot for physiotherapy Burlington pain relief.
We have a highly experienced team of physiotherapists who offer specialized treatment services for any pain, injury, or discomfort you may be feeling. Our patients have found high levels of success in our treatment services, due to our implementation of advanced technology and methods.

We use sophisticated diagnostic methods, such as movement investigation and gait analysis, to help determine which services you will benefit from most. At Elite Physiotherapy Clinic, our thorough evaluations lead to successful treatment plans for your pain relief, healing, and future injury prevention needs.
Our Mission:
At Elite Physiotherapy Clinic, we have one mission; to help our patients reach their highest physical potential. Our integrated multidisciplinary treatment plans are aimed toward the achieving each patient's goals by taking into account their symptoms, medical history, and any health restrictions they may have. Our multidisciplinary team of Chiropractors, Physiotherapists, Massage Therapists, and Athletic Therapists work as a team to ensure each and every one of our patients achieve their goals quickly and safely. At the end of the day, our epc clinical team is here to provide support to YOU – our patient. Our success is dependent upon your success, and we strive to create a warm, welcoming, educational, state of the art environment where you can comfortably heal.
If you live in Burlington or the surrounding area, and you are looking for relief, look no further than Elite Physiotherapy Clinic. We are here to help and are regarded as one of the highest ranked Burlington Rehabilitation clinics. Please call our office at 905.335.3722 to schedule an appointment or click on the red "Request Appointment" button at the bottom of this page to book an appointment with one of our Burlington Physiotherapists, Chiropractors, Massage Therapists, or Athletic Therapists! We will be happy to meet with you and create a plan for your journey toward health, healing, and pain relief.
Address
3466 Mainway
Burlington, ON L7M 1A8
Business Hours
Clinic & Front Desk
Monday 9 am – 8 pm
Tuesday 9 am – 8 pm
Wednesday 9 am – 8 pm
Thursday 9 am – 8 pm
Saturday 9 am – 1 pm
EPC Gym open 24 hours (key fob access)
Personal Training

Our clients have seen such great results for a number of reasons. For one, all of our clients go through a thorough consultation where we find out all of the client's goals, limitations, lifestyle habits, injuries, previous training and what kind of help they are looking for. From there, we go through an intensive biomechanical assessment taking a look at any imbalances, weaknesses or other factors that are integral parts of designing a program. From there a "training foundation" is built. Just like building a house, goal reaching requires specific planning and organization. Too many people merely show up to a gym, do a fitness class or apply some strength training, but they have no specific path to follow and no systematic approach. And this is why most people fail to achieve their goals! We use training methods that are cutting edge and are proven to work. We use equipment uncommon to most gyms and other Personal Trainers, and can show you exercises you have never seen or tried before!

Athletic Therapy

EPC is proud of the testing, assessing and training we provide athletes. We have worked with athletes from the UFC, NHL, CFL, MMA, Kickboxing, Basketball, Swimming, Baseball, Lacrosse, Soccer, Volleyball, Figure Skating, Rugby, Track and Field and Competitive Fitness and Bodybuilding. As Strength Coaches, we take Athletic Conditioning to the next level. We help goalies react quicker, defensive linemen get stronger, swimmers get faster, and people of all sports get better while reducing the risk of injuries. We have dealt with athletes from as young as 8 and as old as 70! Athletic Conditioning is becoming a necessity for any individual at any age. To get the edge in competition, you have to be faster, stronger, quicker and better! Whether you want to train individually or as a team, contact us today to get you stared!

Physiotherapy

EPC has an inhouse Rehab Clinic. Complete with Physiotherapist, Athletic Therapist, Massage Therapists and Chiropractors. Our Clinic is the cornerstone to assess all new members, keep our clients injury free and is also a the hub to taking people our of pain. With certified A.R.T. therapist, mobility specialist, acupuncture, laser therapy, custom orthotics, taping and bracing. The Clinic at EPC has everything you need for pain management, optimal performance and assessing your body for an optimal training program.
Athletic Trainers • Massage Therapists • Physiotherapists Burlington
Meet The Team
Our Burlington physiotherapists are compassionate, caring, and ambitious toward helping our patients reach their highest level of performance with the least possible amount of discomfort. Our dedicated team consists of leading experts in the physiotherapy Burlington area, any of whom would be happy to work with you on whatever you may be struggling with. They will work hard, not only to get to the root of your problems and provide quality treatment for the pain you are currently experiencing, but they will also use their abilities to provide you with injury prevention services for the future.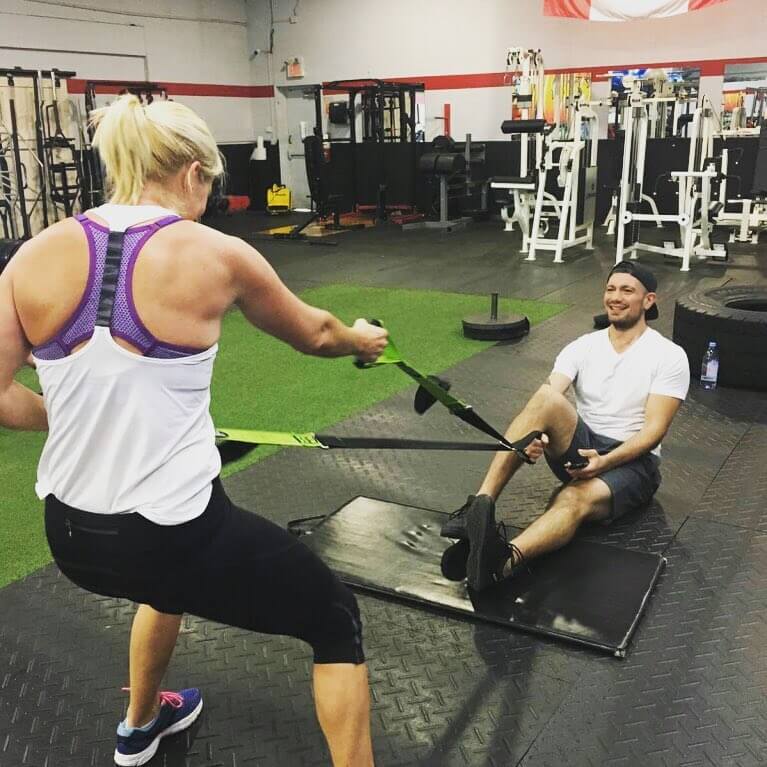 Creating the Elite…
Physiotherapy can be highly effective to relieve pain by providing a type of treatment you may need when your pain makes it hard to move around and do everyday tasks. Our treatments help you move better and may relieve your pain. They also help improve or restore your physical function and your fitness level. The goal of Elite Physiotherapy Clinic is to make your daily tasks and activities easier. For example, we may help you with walking, going up stairs, or getting in and out of bed. In addition, physiotherapy often provides the best treatment for a variety of different pains, not only providing relief but also teaching you techniques to prevent re-injury and avoid pain in the future.
Are you ready to take yourself to the next level?
Fill out the form to request an appointment!