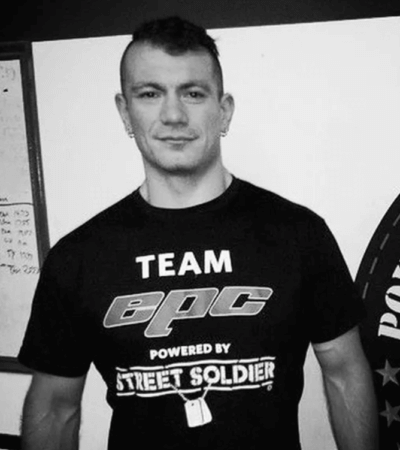 Omar Arvizu,
Strength and Conditioning Coach
I've got involved in fitness while I was going through a transformation early in my adult years. The drive that I felt while achieving this made me think how great of an accomplishment it'll be if I was to guide people the same way. I never looked back ever since.
From being in different training facilities, learning form great trainers, to opening my own training centre, I am now proud to call EPC my home base.
I am a proud husband of a national level fitness competitor, owner of 4 pets (2 cats and 2 Siberian huskies) which take most of my free time, a passionate cook and food lover. Working out gives me a daily high and I LOVE the barbell.
In my spare time, I consider myself geek regarding everything involving training and nutrition and am always researching and studying for new and optimal ways to improve someone's body composition and get them stronger utilizing efficient, top of the line methods. Other times I am just out slaying dragons.
Certifications:
Can-Fit-Pro PTS
Crossfit Level 1
Starting Strength Barbell Certification
ACT Certification
Bayesian Bodybuilding Coaching Certification
Sheridan College Head Trainer
GoodLife Fitness Level 3
Independent personal trainer for 8 years
Training Studio Owner for 5 years
Transformation and fitness/bodybuilidng prep coach 3 years
Master trainer for Kettlebel training academy for 4 years