Total Health Link
At Total Health Link, our motto is "Your Link to Total Health". The clinic was founded in 2006 with the concept of creating a truly innovative clinical environment that encompasses a wide variety of health care providers practices. We integrate their disciplines into a customized, comprehensive treatment plan that is unique for each patient and which empowers our patients to achieve true health and wellness.
We treat an wide range of all conditions ranging from orthopaedic injuries including post-surgical rehabilitation, sports-related injuries, infants, pregnancy, and maintenance or preventative care. Our Therapists have extensive experience treating different types of injuries and can effectively assess, treat and rehabilitate everything from minor injuries to serious debilitating conditions.
At Total Health Link, we use complete discretion and confidentiality, always protecting the best interest of our patients – with no exceptions. We promise to work hard to earn your trust and to become your one stop "Link to Total Health"!
If you live in Burlington or the surrounding areas, and you are looking for relief, look no further than Total Health Link. We are here to help and are regarded as one of the highest ranked Burlington Rehabilitation Clinics. Please call our office at 905.333.4888 to schedule an appointment or click on the red "Request Appointment" button at the bottom of this page to book an appointment with one of our Burlington Physiotherapists, Chiropractors, Massage Therapists, or Athletic Therapists!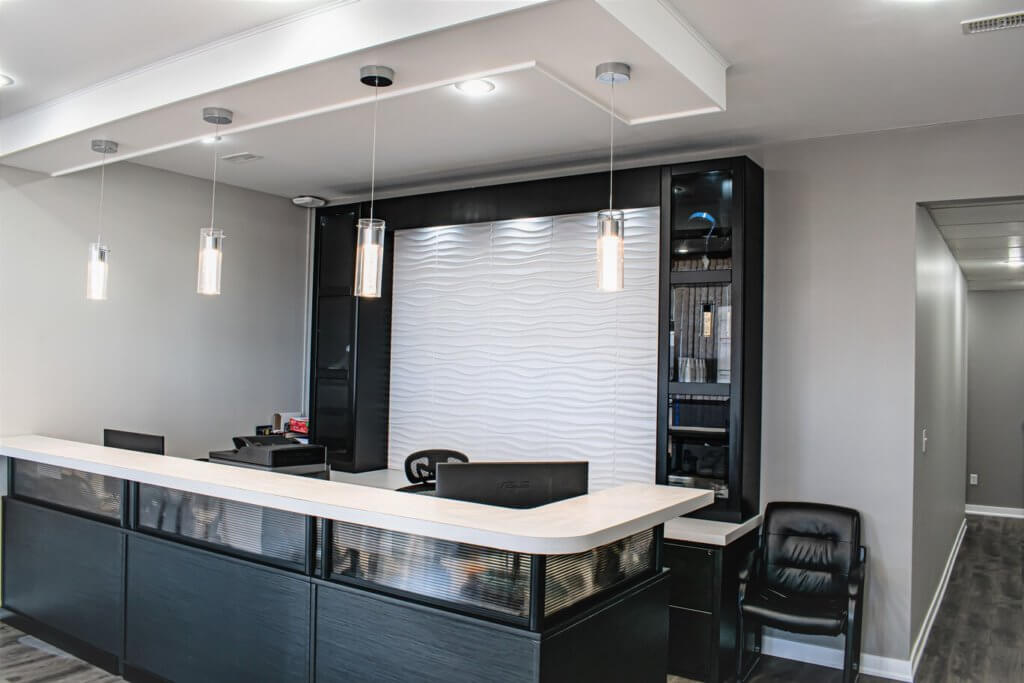 Address
3015-C New Street, (at Guelph Line)
Burlington, Ontario, L7R 1K3
F: 905.333.4739
Business Hours
Monday 9 am – 8 pm
Tuesday 9 am – 8 pm
Wednesday 9 am – 8 pm
Thursday 9 am – 8 pm
Friday 9 am – 6 pm
Saturday 9 am – 1 pm
Physiotherapy

At Total Health Link, our physiotherapy treatment encourages your independence and involves you in setting your own treatment goals. It provides preventive, diagnostic and rehabilitative services to help you achieve optimal function after injury or disease.

Chiropractic

At Total Health Link, highly skilled Chiropractic Doctors with at least 8 years of post-secondary education perform chiropractic adjustment. Chiropractors focus on the source of pain, not the symptoms. Adjustments are applied to joints that are found to have reduced mobility in either the spine or the extremities.

Massage Therapy

Massage therapy uses hands-on manipulation of the soft tissues of the body, specifically the muscles, fascia, tendons and ligaments. Massage Therapy treatments have a therapeutic effect on the body and improve one's health and well-being by acting on the muscular, nervous, skeletal, and circulatory systems.
Physical Therapists Burlington & Staff
Meet The Team
Our Burlington team consists of Physiotherapists, Chiropractors, Registered Massage Therapists, Athletic Therapists, and a Hypnotherapist. We also work in close association with multiple Medical Doctors, Chiropodists, Podiatrists, Compounding Pharmacists, and a Sports Physician in the Burlington Area. Our doctors and therapists treat a wide range of individuals – from infants to the elderly, as well as 'weekend warriors' to professional athletes. We treat a wide variety of conditions and injuries, including low back pain, motor vehicle accidents, work related injuries, headaches, neck and shoulder pain, foot pain, and general joint or muscle discomfort – just to name a few. Whenever possible, our efficient and caring receptionists will bill your insurance company directly, minimizing out of pocket costs, and helping make your visit to Total Health Link memorable.

We Specialize In Relieving the Pain of Burlington
Total Health Link is located in Burlington and provides personalized, high-quality treatments to you reach your goals as quickly as possible. Our team will do our best to guide your treatments in the direction we feel will best benefit your needs, which may include seeing multiple therapists in order to achieve optimum healing.
Are you suffering from pain or limited range of motion?
If you're suffering from any of these symptoms, fill out the form to request a consult or make an appointment.