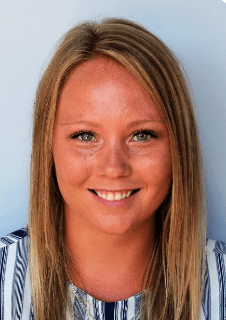 BRITTANY BOOT,
BSc Kin, DC
Brittany completed her undergraduate education from Dalhousie University in Halifax, Nova Scotia where she completed a 4-year program in Kinesiology. While in Nova Scotia she was the Lead Trainer for the University of Kings College Men's Basketball team for 3 seasons, as well as the trainer for the Halifax Ravens Women's AA Hockey team. In her final year, she completed an internship placement at a sports centered physiotherapy clinic where she helped to prevent and treat athletic injuries of various levels of athletes. She has also had the opportunity to cover various provincial and collegiate soccer tournaments within Nova Scotia.
Once her undergraduate education was complete Brittany moved back to Ontario where she attended the Canadian Memorial Chiropractic College program and graduated as a Doctor of Chiropractic. Throughout the years at CMCC she completed various courses and certifications in Athletic and Clinical Taping, Soft Tissue Release Therapy, Muscle Release Therapy, Instrument Assisted Mobilization Therapy and was recently certified in Functional Integrated Acupuncture. Brittany has been a part of many sports throughout her life, but her true passion is with the Ice Hockey. Brittany played competitive boys hockey for 9 years before making the switch to female hockey for a few seasons before university. While at university, Brittany was a member of the Dalhousie University Field Hockey team for 4 seasons, all in which they made it to the AUS championships. In order to continue to be a part of the game she loves, Brittany has been working in the Ontario Junior Hockey League as a team trainer for the past 3 seasons and she is currently the team therapist for the Georgetown Raiders Jr. A hockey club. Brittany has been a part of the medical staff for various OJHL, semi-professional, and scouting events including being chosen as a team trainer for the 2017 Eastern Canada Cup. Brittany realized her dream of wearing the Maple Leaf when she was named the therapist for Canada East on the World Junior A Championships in 2018.
Wanting to continue her education and love of sports Brittany will be completing the Sports Sciences Residency program with the to the Royal Chiropractic College of Sports Science (Canada).