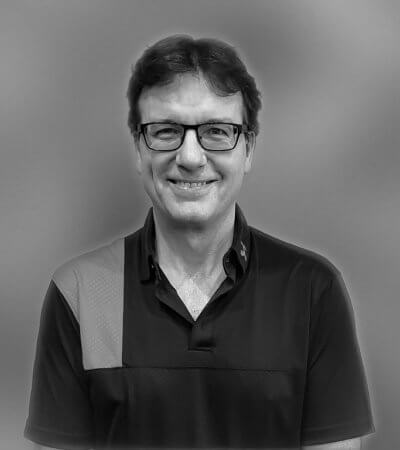 Dr. Ed Fillion,
Doctor of Chiropractic
Dr. Ed Fillion graduated from the University of Alberta in 1990 with a four year B.Sc. degree, specializing in microbiology and human physiology. His post-graduate degree was completed at the Canadian Memorial Chiropractic College and in 1994, he was granted his Doctor of Chiropractic degree.
Since his graduation, Dr. Fillion has completed numerous seminars covering clinical diagnosis, chiropractic adjusting techniques, clinical and sports nutrition, and pediatric chiropractic techniques. Dr. Fillion has a keen interest in the analysis and treatment of feet and has completed numerous courses and seminars covering orthotics and the diagnosis and rehabilitation of foot injuries.
Dr. Fillion's holistic approach to treatment, combines a wide variety of chiropractic adjusting techniques with nutrition, stretching, massage, physiotherapy, custom foot orthotics, extremity adjustments, and active rehabilitation exercise programs to provide an individualized and customized program which assures that his patients reach their goals quickly and safely.
Dr. Fillion is a certified BackSafe Consultant. He conducts fully customized, hands-on employee training and ergonomic assessments designed to reduce WSIB costs while teaching the employee preventative strategies to reduce the incidence and severity of both workplace and home injuries. His client list includes GK Work Wear, The City of North York Public Works and Air Canada's Flight Attendant Division.