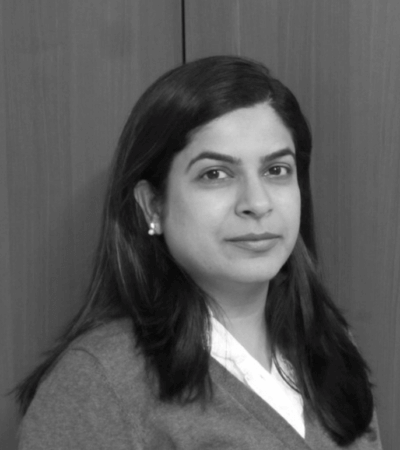 Vanaya Chitgopkar,
Physiotherapist
Vinaya Chitgopkar obtained her Bachelor's degree in 1998 and her Master's degree in 2001 in the field of musculoskeletal manipulative therapy. She has been practicing as a physiotherapist since then.
Vinaya has had the opportunity to work with the National Health Service in the UK as a senior therapist and also as a Clinical Instructor for students from the University of York and London University. In addition, Vinaya has worked in the capacity of an Associate Professor for students of Mumbai and Pune Universities. Vinaya has also worked in Mumbai and Pune, India for several years in numerous hospitals and outpatient clinics.
Vinaya specializes in the management of musculoskeletal disorders including sports injuries, work related injuries, chronic pain and neurological disorders like stroke and Parkinson's disease. Her expertise lies in manual therapy techniques, myofascial release, motor control techniques and sports rehabilitation.
Vinaya has a special interest in Concussion management and rehabilitation, Acupuncture and pelvic health and will continue to take courses related to these areas in order to upgrade her skills.